2019 Tri-State National Lacrosse
The Tri-State National returns to Mercer County Park in West Windsor July 6th & 7th, 2019. This year will mark the 19th consecutive year of the event, making it one of the longest running youth lacrosse tournaments in the country.
An excellent venue, family oriented scheduling and friendly atmosphere make this a can't be missed event on the Summer Tournament scene. Scroll down to find your teams division.
HS Divisions (2022 - 2020) | $1900 Per Team | 5 Games over 2 Days
Youth Divisions (2023 - 2027) | $1500 Per Team | 5 Games over 2 Days
2028/2029 Divisions | $1200 Per Team | 4 Games over 2 Days
---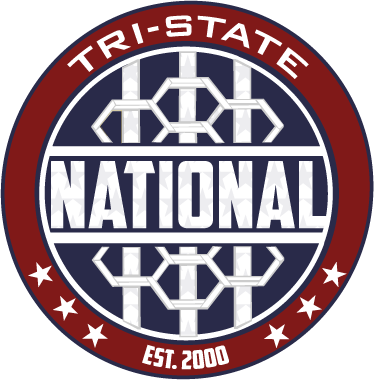 ---
---
Team Fees

Regular

1900.0 per team

Team Fees

Regular

1900.0 per team

Team Fees

Regular

1500.0 per team

Team Fees

Regular

1500.0 per team

Team Fees

Regular

1500.0 per team

Team Fees

Regular

1500.0 per team

Team Fees

Regular

1500.0 per team

Team Fees

Regular

1500.0 per team

Fees

Price per team may vary